tala rasa
Tala Rasa is committed to the collaboration, commissioning, and championing of living composers. They seek to break down the barriers between performers and audience, creating accessible and enjoyable concerts that all listeners can enjoy. Tala Rasa strives to set into motion a new age of percussion chamber music through the vast exploration of sound and a consistent open minded analysis of the art form. When Tala Rasa was conceived, their goal was to utilize the existing repertoire and present an exciting new take on the already iconic 20th century percussion standards. While they still have a great love for the established percussion repertoire, the ensemble quickly discovered that their passions lie in the advocacy of new music, and seeks to continuously explore its possibilities.

In its short lifespan the ensemble has brought a profound expression to the music of John Cage, Paul Lansky, Iannis Xenakis, Fredrick Anderson, and Toru Takemitsu, and many others. Tala Rasa has commissioned several new works for percussion trio including a new evening length work by Alejandro Vinao, to be premiered in the fall of 2015.

The members of Tala Rasa – James Beauton, Brendan, Betyn, and Steve Wulff – have been awarded degrees in music performance from The Peabody Conservatory, Michigan State University, University of South Carolina, and Stony Brook University. They have studied with teachers Robert van Sice, Gwen Burgett, Eduardo Leandro, Tom Freer, Eldad Tarmu, Dr. Scott Herring, Dr. Jon Weber, and the world renowned percussion quartet, Sō Percussion. Each member of Tala Rasa Percussion is endorsed by the Vic Firth Young Artist Program and performs exclusively with Vic Firth sticks and mallets.


about us
James Beauton


Winner of the 2012 Southern California International Marimba Competition, Michigan State University Honors Competition, as well as other performance and academic awards, James Beauton has received praise and acknowledgement from numerous audiences across North America and Europe. Being a well rounded percussionist is James' secret to success, allowing him to create fresh and exciting new ways of performing and teaching by combining his knowledge of multiple styles, genres, and disciplines of not only percussion playing, but music itself. This mindset has led him to a plethora of different musical experiences allowing him to claim such titles as marimbist, session drummer, conguero, timbalero, contemporary percussionist, and many more.

James began his teaching career at the age of seventeen. Since then, he has led multiple drum lines and marching bands to state and national championships, held private teaching studios in New York City and Los Angeles, and was awarded the position of undergraduate percussion instructor at SUNY Stony Brook, where his duties involved designing and teaching the curriculum for the undergraduate percussion studio. This passion as an educator has also led him to present multiple masterclasses and other percussion events all over the Michigan, New York, and southern California areas.

The commissioning and collaboration of new music is important to James, and he is currently involved as a member with the percussion trio, Tala Rasa, in a project that means to drastically increase the amount of today's percussion repertoire. Throughout his career James has worked closely with composers such as John Mackey, Andrew Conklin, Ricardo Lorenz, Roshanne Etezady, Felix Pastor, John Corigliano, and Alejandro Vinao. Most recently, James has taken over direction of the Inland Percussion Festival, which hosts regional guest artists and high level student performers. Such collaboration with local musicians and students is part of an effort James is making to spread the exposure of artful percussion playing across southern California.

James has performed with ensembles such as Tala Rasa Percussion, The Santa Monica Symphony, Opera Moderne, the Michigan State Wind Symphony, the Cadets Drum and Bugle Corps., and theInterlochen All-State Orchestra, as well as being a featured soloist with the Michigan State University Philharmonic and Symphony Orchestras, the Contemporary Chamber Players, and at the Stony Brook Day of Percussion. James has also performed Gérard Grisey's Le Noir de l'Etoile with the Yellow Barn Music Festival as a part of an Artist Residency, and has appeared as a guest artist at universities from coast to coast. James is a Yamaha Performing Artist and performs exclusively with Vic Firth Sticks and Mallets.

---
Brendan Betyn


Brendan Betyn is currently pursuing his masters degree in music from the Peabody Conservatory where he studies with Robert van Sice. He has also attended Michigan State University, where he studied with Gwen Burgett. While attending Michigan State, Brendan maintained an active freelancing schedule in the mid-Michigan area, performing with many regional orchestras in the area including the Jackson Symphony, Battle Creek Symphony, and Holland Symphony Orchestra.

Brendan is currently working as an educator through the Orchkids program, aimed at giving music education to public schools in the Baltimore area. He is also playing as a percussionist with the Occasional Symphony.

Brendan was recently a finalist in the WAMSO (Woman's Association of the Minnesota Orchestra) Young Artists Competition, a multi instrument competition in Minneapolis, MN. In addition, he took home the grand prize in the MFMC (Michigan Federation Music Club) Percussion Competition in 2009. Brendan has also received scholarships to attend both the Eastern Music Festival and So Percussion Summer Institute.



---
Steven Wulff


From Holt, Michigan, Steven Wulff has been extensively involved in percussion performance and education for most of his life. He holds degrees from Michigan State University and the University of South Carolina, and is currently back at Michigan State in pursuit of his Doctorate in Percussion Performance. He has studied with Gwen Burgett, Dr. Scott Herring, Dr. Jon Weber and Sō Percussion.

As an active performer, he has been a featured soloist with the MSU Percussion Ensemble and is a co-founder of the Tala Rasa Percussion Group. Steven also currently plays in the salsa group Salsa Verde. He actively plays with many orchestras in Michigan and has played with Celtic Women, Vanessa Williams and Johnny Mathis. Steven has had performances at the Midwest Band and Orchestra Conference and PASIC and will perform in Carnegie Hall in mid-February, 2014.

As an educator, Steven has seen his students gain membership in the percussion programs of the University of Michigan and Michigan State University. He has a private studio consisting of students from around mid-Michigan and is currently on faculty at Albion College. He is also actively involved in the marching percussion community. Steven has performed with the MSU Drumline, Northcoast Academy Indoor Ensemble, and the Detroit Piston's Drumline. He has taught the MSU and USC Drumlines, as well as the Legends Drum and Bugle Corps and the indoor group Palmetto Percussion.

When not making music, Steven loves to listen to other musicians. He is also a lover of art in all its forms. He loves to read and attend museums whenever possible. A self-proclaimed movie buff, Steven will often spew movie quotes ad nausea, regardless of whether others wish to hear them.


---
Powered by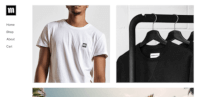 Create your own unique website with customizable templates.